2017 National Jamboree Apparel by SG Trading Post

Staff Apparel
Shop staff apparel for Jamboree operations groups, security, food service, medical services, emergency management, and others...
Overstock Apparel
Shop our selection of overstock Jamboree apparel items. Please note: there are limited sizes and availability on the overstock apparel, and personalization is not included.
Shop Overstock Apparel
Why shop overstock? Our overstock items' prices have been marked down. With no production time needed, your items will often be shipped out the same day or day after you place your order.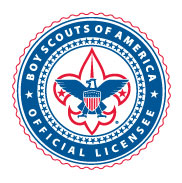 SG Trading Post is an Official Licensee of Boy Scouts of America.
Learn More.
Customer service by SG Trading Post: 800-338-2258